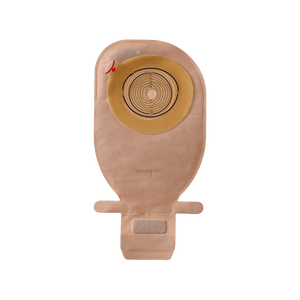 ---
Description
Coloplast® Assura® Drainable Pouch is a non-convex, standard wear, EasiClose™ Wide Outlet, maxi ostomy pouch.
This Assura® stoma bag is a large size, drainable pouch. It comes with a filter and has soft cloth on the back of the pouch for patient comfort. The spiral-structure adhesive providing optimal adhesion and superior skin protection.
The bag is made of a noise-reducing and odor-proof film and the soft fabric makes the bag even more discreet and comfortable. EasiClose™ integrated closure means no clips or clamps to lose.
This product is
Tags