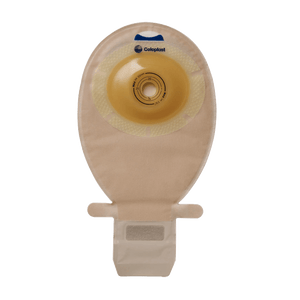 ---
Description
Coloplast SenSura Xpro EasiClose One-Piece Maxi Convex Light Pre-Cut Opaque Drainable Pouch comes with a double-layer barrier which is permanently attached to the pouch.
To change the pouch, the whole appliance is removed and replaced at once. It features EasiClose wide outlet which is 1/2" wider than many drainable outlets, making it extra-easy to empty and clean, and has an integrated Velcro closure that can be easily tucked away.
The oval shape of the convex light barrier is designed to help a stoma that is difficult to manage. Design applies light and directed pressure on the peristomal skin to reduce the risk of leakage by allowing the stoma to protrude. SenSura Xpro has extra protection against aggressive output.
This product is
Good for:
Convex Stoma
Tags