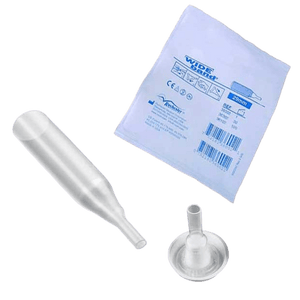 ---
Description
The BARD WideBand Male External Catheter is designed to stay on with 100% latex-free, non-sensitizing adhesive that provides a reliable bond to the skin for extra confidence and maximum wear time.
Features:
Non-sensitizing adhesive
100% latex-free
Clear
Breathable
Kink proof funnel
Learn More:
Sizing
Not sure what size to get? Print and cut out this Sizing Guide to determine the right length and circumference for you.
Instructions
This product is
Good for:
Everyday
Tags