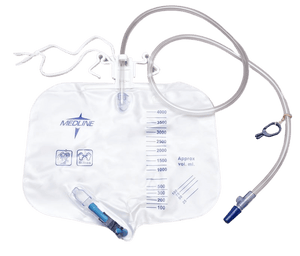 ---
Description
The Medline Urinary Drainage Bag w/ Anti-reflux Tower comes with long, anti-kink tubing and additional features such as an adjustable bed sheet clam and metal clamp to aid in smooth draining.
Features:
Adjustable bed sheet clam
Needle-less sample port
Metal clamp design aids in bag drainage
Packaged O.R. sterile
Latex-free
Tube length: 50"
Learn More:
Demo Video
This product is
Tags