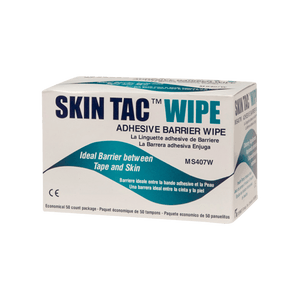 ---
Description
Skin Tac Adhesive Barrier Prep Wipes have two main uses.
They provide a tacky surface for you to easily fix any dressings or tapes to, and they provide an effective barrier between your skin and those dressings.
These skin tac wipes can be used by anyone, as they are hypo-allergenic and latex free.
This product is
Good for:
Travel
Sensitive or damaged skin
Tags