MEETS
We've partnered with Oscar Health to help you get the medical supplies you need
With free home delivery and a seamless insurance experience.
What are you looking for today?
We offer the widest selection of products from leading manufacturers.
Not sure what you need? We offer free expert consultations!
Urology
Your catheter shouldn't control your life. Find the best intermittent catheter for you.
See products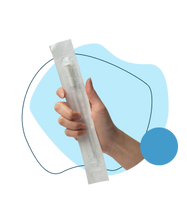 Ostomy
Protect your skin and your sanity with our selection of the best Ostomy supplies.
See products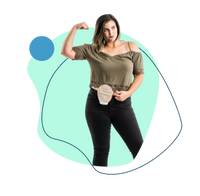 Ostomy Care Program
As a Better Health member, you never have to be alone. By joining our free ostomy member care program, members get access to expert coaches for 1:1 guidance, personal education, expert content and more.
Why Better Health?
Free 2-day shipping
Free consultations with our product experts to find the ideal product for you
Widest selection of products from leading manufacturers
We handle your insurance and help you maximize benefits
Free Samples for members
Satisfaction guaranteed & Free Product Returns
Always have the supplies you need
Other Medical Suppliers & Supply Companies
Free Regular Shipping
No Expert Consultation or product support
Only offer their own brands
Manage insurance paperwork yourself
No Free Samples
No Product returns
Complicated reorder process
How It Works
Getting your supplies from Better takes just 3 simple steps
Free expert consultation
Our product experts will help you find the best products for your needs.
We handle your insurance
We'll work with Oscar on your behalf and make sure you never overpay.
Get your supplies
Your products (and free samples!) shipped to your door, for free in 2-days.
Trusted and loved by our members